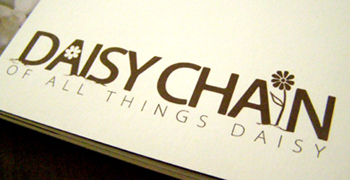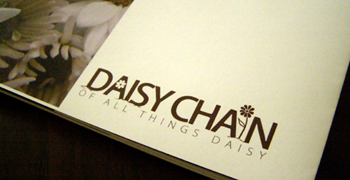 Book
(Print, Handbound)

Daisy Chain was a project for Visual Communication. After much research, exploration, development, and refining of my topic,
it culminated in a final publication of my work. This book includes various photography, songs, poems, and sayings which are all related to daisies.
I wanted to create a design that represents the idea of daisies; both elegant yet innocent.