Konami x Caesars Palace
Brief: For Caesars Palace's 50th anniversary, Konami Gaming, Inc. wanted a sponsorship ad made to celebrate the Las Vegas Hotel and Casino on its accomplishments and legacy as a staple on the strip.

Solution: For this project, I focused on preserving the identity of Caesars Palace by incorporating it into the main design. I also explored different methods to incorporate the number fifty into the design through the use of Roman motifs associated with Caesars Palace. For the final version, Konami chose a flat design that incorporated Caesars Palace's logo to celebrate the resort's 50 iconic years of service.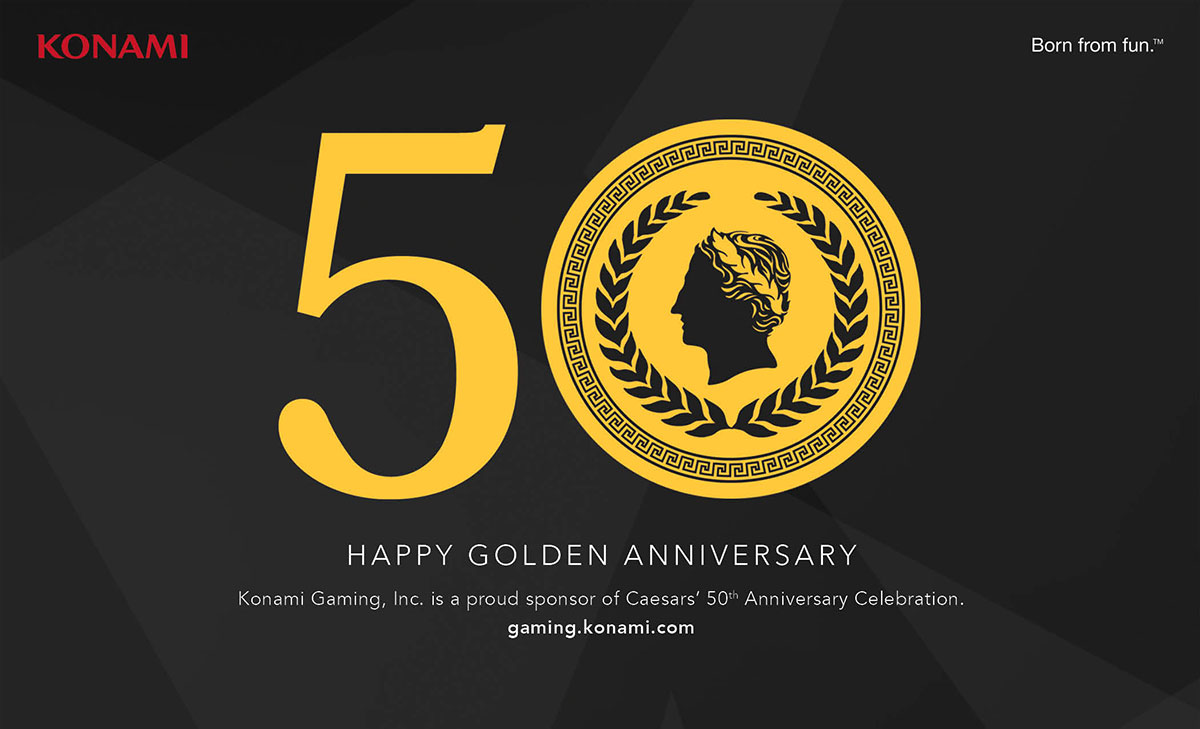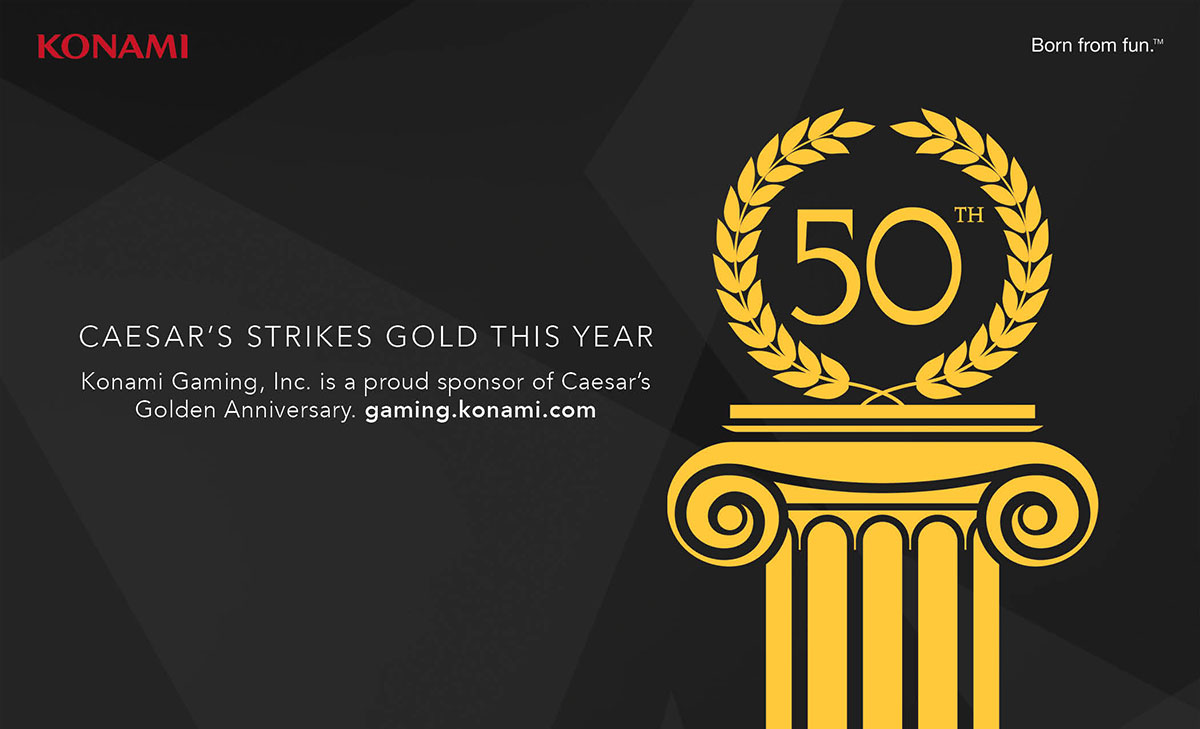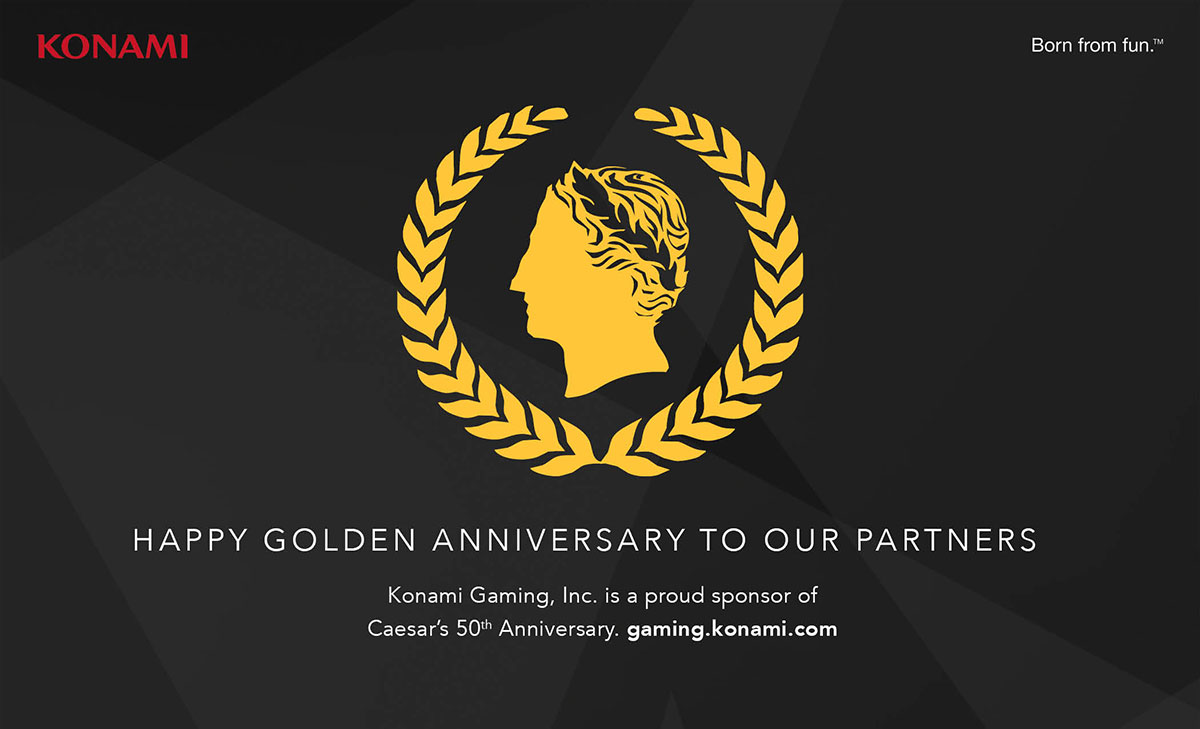 Role: Graphic & Identity
Tools: InDesign, Photoshop, Illustrator & Cinema 4D
Credits: Pitch Agency, Creative Director - Josh Paialii, Art Director - Jennifer Ho, & Copywriter - Dean Weber